Swarb's

News
CLICK HERE TO SEND A MESSAGE TO SWARB.
HEALTH UPDATE - A Message from Jill
As many of you probably know, Swarb was taken into hospital on Tuesday 19th January with a serious chest infection. He is receiving excellent care and his condition is stable. He is awake and communicating with those around him. Jill has been very reassured by the outstanding staff looking after him but, as you can imagine, it is a very concerning time for the family. Please refer to this page for news. PLEASE AVOID CONTACTING FAMILY MEMBERS DIRECTLY, OR ASKING FOR ADDRESSES OR PHONE NUMBERS. Messages of support can be sent from here.
Thursday 26th May
Swarb is now safely home and resting.

Fiddle Tunes Book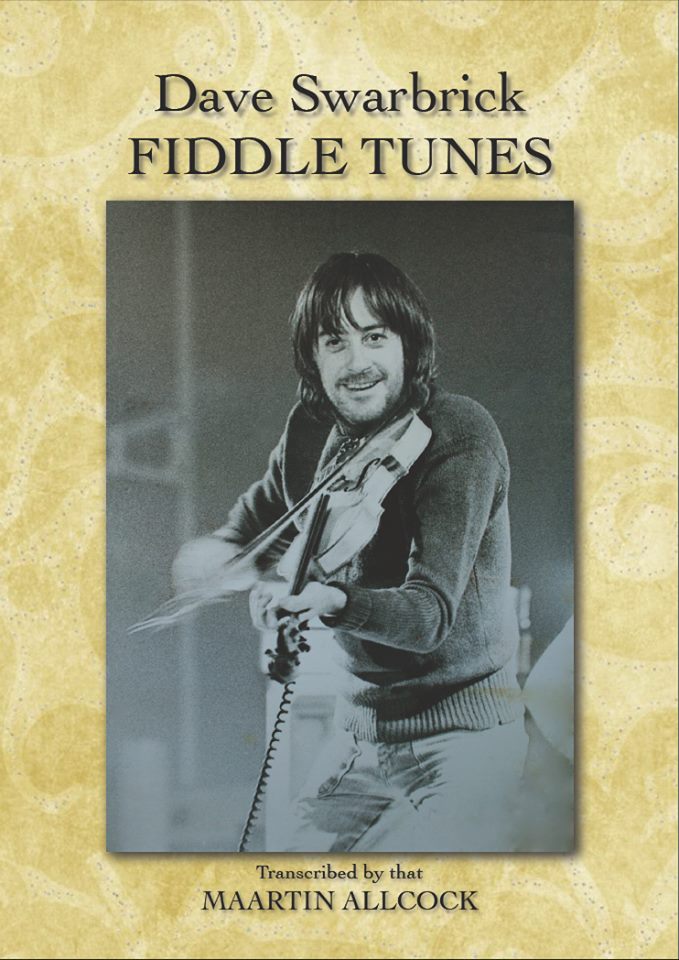 The Dave Swarbrick Fiddle Tunes book, transcribed by Maartin Allcock,
is being printed at the moment. Maart is taking orders for it via his website
at www.maartinallcock.com Swarb and Maart will be signing the first
100 copies ordered.
New Album with Jason Wilson - Exclusive Signed Copy from Swarb's Shop
Special signed copies of Swarb's new album with Jason Wilson entitled "Lion Rampant" are now available from Swarb's Shop Page priced at £10. Check it out HERE Listen to a medley of tracks here
Swarb's Corrections
As promised, Swarb has published a set of corrections to the Fairport by Fairport book. It runs to several pages and can be found in pdf format here
Fairport Live CD - NOW RELEASED Click here to buy

Click the image to see a larger picture of the cover
Swarb has assembled a live double album celebrating the late 1970's line-up of this classic band. Entitled 4 Play, this brand new double CD features Fairport Convention Live from 1976 -79. Release is scheduled for July 16th 2012. Order the album from Swarb's Shop - £10.00 inc. p&p (Mainland UK) / £11.00 inc.p&p (Europe) / £12.00 inc. p&p (USA & Rest of the World). Tracklist below.
| | |
| --- | --- |
| Disc 1 | Disc 2 |
| Walk Awhile | Royal Seleccion No.13 |
| Journeyman's Grace | The Eynsham Poacher |
| Dirty Linen | Sir Patrick Spens |
| The Poor Ditching Boy | Sloth |
| Bonny Bunch of Roses | The Hens' March / Four Poster Bed |
| Run Johnny Run | When I Get To The Border |
| James O'Donnells Jig | Flowers of the Forest |
| General Taylor | Limey's Lament |
| Sir B. Mackenzie's | Matty Groves |
Swarb Film and Article at "Salut"
Swarb appears on Colin Randall's "Salut" website in footage from the old Fairport Maidstone film with an accompanying article. Click here.
Swarb on Film - New Documentary
The Gonzo Media Group have released a new film and live album about Dave. The film "Accompanying Dave Swarbrick" is a documentary portrait of Swarb and of a tour that Dave made with Danish author and musician Lars Kjaedegaard. The package will contain both the documentary film and also a live album featuring both Dave and Lars. The Gonzo website can be found here. NOW AVAILABLE IN SWARB'S SHOP
Lars Kjaedegaard has conducted an interview where he talks about the making of the film and his reasons for wanting to make it. You can find the interview here.

Swarb CD "raison d'Ítre" on Shirty Records - REVIEWS
'raison d'Ítre' has received rave reviews in over 20 magazines and publications. Here are just a few selections:
His fiddle flits and swoops like a swallow in full flight ...both his sense of humour and cavalier instinct are intact. FROOTS
We Brought the Summer With Us features Dave Swarbrick' s playing at its best. A truly stunning end to a brilliant CD. Raison d'Etre shows just why he is one of the select few. LIVING TRADITION
… he treats us here to his full range of enduring skills, through hearty baroque to classical, Irish and ceilidh music. MOJO (4stars)
...listen to his masterclasses in bowing on Sweet Alban and A Jigg Called Long Time/Running Footman's Jig/The Brown Joak' and laugh and weep. R2 (ROCK'N'REEL)
Lifetime Achiever Swarb, fiddle player by appointment to the universe. NETRHYTHMS
Raison d'etre brings to the listener a selection of great tunes played in Swarb's inimitable style and is the work of a fine fiddler who simply refuses to lie down and rest on his not inconsiderable laurels. EFDSS MAGAZINE
CLICK HERE TO SEE ALL THE REVIEWS IN FULL
Swarb's Biography
At long last, Swarb has decided to commission his long awaited Biography. He has given the substantial, but very exciting task, to his partner and confidante Jill Swarbrick-Banks. Jill has already written the near complete history of her decade so far with Swarb, which records first hand his Daily Telegraph obituary episode, emphysemic years and bi-lateral lung transplant, their life together and the very many anecdotes of course. And so, it was Swarb's natural inclination to ask Jill to write his life story, warts and all!
Jill obviously has a massive task ahead of her, accumulating information of every type concerning Swarb. So a request! If anyone has any information, memories, anecdotes, photographs, films, rare facts...scandals, nice stuff, in fact anything at all on Dave Swarbrick, Jill would be immensely grateful to receive it! Please don't forget to add your name, a contact address and / or telephone number, possible date of event, text or photograph...and any background info. to back it up please. Everything will be totally confidential. Jill & Swarb would be extremely grateful! Please make contact here in the first instance.