Swarb's

News
CLICK HERE TO SEND A MESSAGE FOR SWARB.
NEW ALBUM - KAILYARD TALES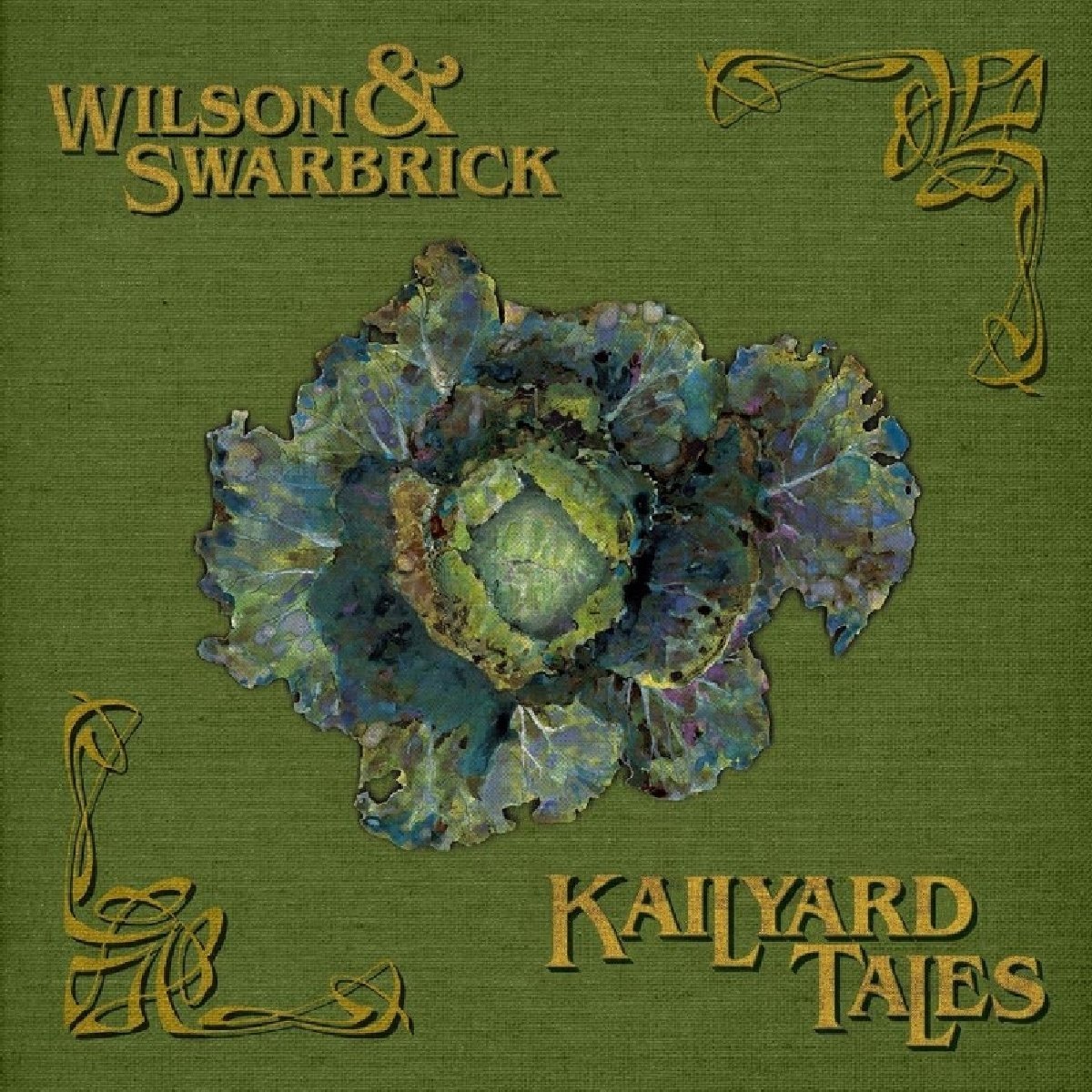 Kailyard Tales marks Swarb's last studio album, recorded just before he passed away in 2016. Swarb and Jason Wilson, backed by Wilson's band and several special guests, continue to explore the intersections of various folk/rebel music of the past 400 years. The album includes a few self-penned cuts, Sandy Denny's 'It Suits Me Well', John Dowland's 'Say Love If Ever Thou Didst Find', and the Scottish abduction ballad 'Eppie Moray'. Special guests include Martin Carthy, Dick Gaughan, The Battlefield Band's Alan Reid and Rob Van Sante, and Ian Campbell and his son, UB40's Ali Campbell (marking the only time father and son sang together on record). Running against the purists' convention, Wilson & Swarbrick hope to pick up where they left off with Lion Rampant , an album that was described by English folk music critic Ken Hunt (fRoots) as "Head and shoulders, the most eclectic, catholic and coherent musical banquet of 2014 thus far. Toppling unlikely." Similarly, Michael Hunter (Fiddlestix) described Wilson & Swarbrick's first full-length offering as "predictably high quality, well produced music with intelligently considered arrangements...this music works because it is in exactly the right hands." The album will be available on the tour, with an official release date on 12th January 2018. Follow this link to pre-order from Amazon.
SHREWSBURY FESTIVAL TRIBUTE
At Shrewsbury Festival Sam Sweeney led a lovely tribute to Swarb with a fiddle Swarb gave him as the centrepiece. Sam played the Dirty Linen set from Full House. Thanks to Ian Jackson for permission to use the video.
CROPREDY TRIBUTE


There was a splendid celebration of Swarb's life at Fairport's Cropredy Convention this year. The band played Rosie and followed it with this montage on the big screen. Finally, Fairport played Sir Patrick Spens, the last number that Swarb played on the Cropredy stage.


SWARB RADIO TRIBUTE
A fine tribute from Dan Ogus on Scattering the Roots. Listen here
Monday 11th July 2016 - A MESSAGE FROM JILL
Swarb 1941 - 2016
Dave passed away peacefully on June 3rd 2016 at Bronglais Hospital, Aberystwyth. He had been ill for most of this year but with truly phenomenal strength of mind and body, he recovered from pneumonia, returning home to me in May, weakened but full of joie de vivre! We had the most wonderful three weeks together here in our cottage in Wales. It was so lovely to be together again and to hear his fiddle in the house was just brilliant! Ruby, our terrier was overjoyed as well. Dave and Ruby loved each other very much.
However, very, very sadly, unbeknown to anyone, his body had actually just worn out.

When we first met in 1998, we knew that emphysema, the result of years of heavy smoking, had so damaged his lungs that his philosophy was now that with fun, happiness and music, we'd live life to the full!
Dave gigged with oxygen bottles and a huge supply of various medications, until he received the gift of donated lungs in 2004 at the Queen Elizabeth Hospital, Birmingham (UK).
After the transplant he had a tricky start but, after many months and his characteristic determination, he came home and gradually recovered back to full vital health.
Marvellously, via the wonderful donor and NHS in Britain, Dave lived on, playing gigs as a fit man again. Almost twelve years of playing, touring, writing, and recording all over the world followed. We had lots of fun !
He has left me a beautiful note...
" Don't mourn..paint!" ( A reference to me as a Painter )
I miss him more than words can convey...but he would want everyone to be happy and not mourn. So please play and listen to his music, remember his wonderful use of expletives, those rascal eyes and all of that sheer fun!
Love and thanks

Jill Swarbrick-Banks
July 2016