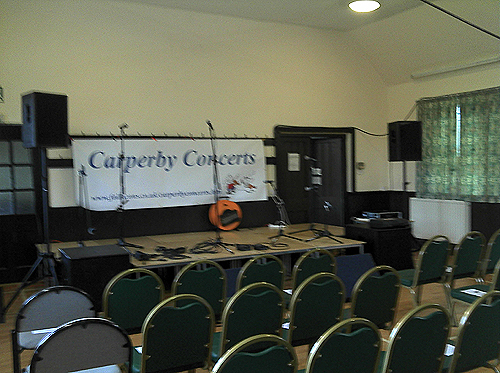 What's On 2018
Saturday 3rd March
Fleetwood Cave - CANCELLED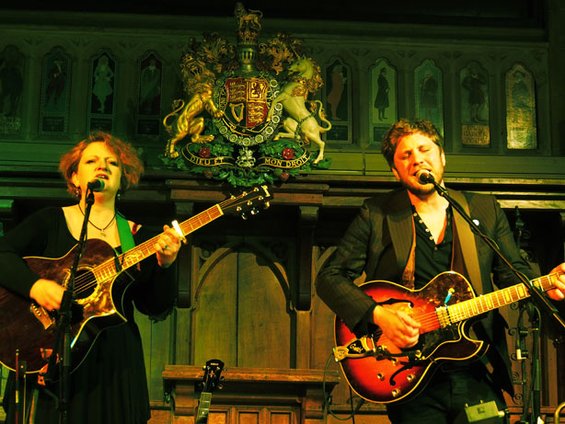 Marion Fleetwood is well known to Carperby audiences as a former member of The Jigantics and The Gerry Colvin Band. She has a voice which has been described as 'mesmerising' and 'siren-esque', and plays all things bowed. She has made guest appearances with Gigspanner, The Phil Beer Band and Feast of Fiddles and has appeared in one guise or another at festivals and venues across Europe and the UK. She released her first solo album, 'Holding Space', in the summer of 2015.
Like Marion, Gregg Cave is a founder member of TRADarrr. and has been performing at concerts and festivals in the UK and mainland Europe since the age of 18. His album 'Old England Grown New' was released to great critical acclaim with BBC Introducing calling it 'very special'.
The duo's debut album, 'People Like Us', was Crowdfunded in 8 weeks and recorded over 5 days in a village hall in Northampton. They share a love of performing live and for honest, expressive and original interpretations of traditional music from around the UK, combined with their own original material.
Find out more at www.fleetwoodcave.com
Call 01969 663808 for tickets - £10 in advance £12 on the door
All Profits to MacMillan Nurses

Saturday 10th November
Gerry Colvin Band
All Profits to Askrigg Primary School PTFA
Saturday March 4th – Broom Bezzums -
£606.60p raised
Saturday May 20th – Luke Jackson Trio - £333.50p raised
Monday October 9th - Richard Thompson - £4684.72p raised
Saturday March 12th - Peter Knight's Gigspanner - £722 raised
Saturday May 7th - Kieran Goss - £541 raised
Saturday 24th September - The Jigantics - £501 raised